---
THE BISHOPS SPEAK
---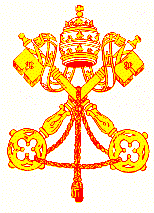 THEIR LORDSHIPS:

The Right Reverend Bishop Bernard Fellay,
Superior General of the Society of Saint Pius X
The Right Reverend Bishop Bernard Tissier de Mallerais
The Right Reverend Bishop Richard Williamson
The Right Reverend Bishop Alfonso de Galarreta
The Right Reverend Bishop Salvador Lazo DD

Ein historisches Ereignis: 10 Jahre Bischofsweihe
von P. Pierre-Marie LaurenÁton
---
© The Society of Saint Pius X ó UK Registered Charity No. 274695
The electronic form of these documents are Copyright. ©
All rights reserved. No part of these articles may be reproduced or transmitted in any form or by any means, electronic or mechanical, including photocopying, or by any information storage and retrieval system, without permission in writing from the publisher, except by a reviewer who may quote brief passages in a review.
---